Mangy fox, ill fox, sick fox, mange, mangy, mangey, sarcoptic mange, canine mange, mite, itching, scratching, conjunctivitis, bald fox, hair loss, alopecia, mange treatment, fox web site, nfws, fox rescue, injured fox, sick, orphaned, bald fox, scabby fox, open sores, weak fox, emaciated fox,
NFWS continues to lead the way forward in eliminating Sarcoptic mange / canine Mange in foxes across the UK By offering Free Mange Treatment for foxes and using humane cage traps for foxes suffering advanced mange
Sarcoptic Mange / Canine Mange / Fox Mange is a terrible condition that left untreated will see the death of the infected fox. We believe that if a condition can be treated then it should be, regardless of whether the householder is unwilling, or unable to pay for the treatment. If you have seen a fox with mange and would be willing to provide food (in the form of a jam or honey sandwiches each night), the treatment can be sent to you free of charge. To receive Free mange treatment and an information leaflet, please click on the Sarcoptic Mange Treatment link. If you are able to make a donation, please do so, we rely solely on public support.
We are not advocating a diet of Jam or Honey sandwiches for the UK fox population. This is merely a vehicle for the treatment. Foxes love anything sweet, the local cat population usually doesn't. So by putting the mange drops into something sweet, we know it will be the fox that takes it, not the cats. To give an indication of the commitment of the National Fox Welfare Society, in an average week, we can send out, free of charge between 150 - 200 bottles of free mange treatment for foxes.
Sarcoptic Mange / Canine Mange Index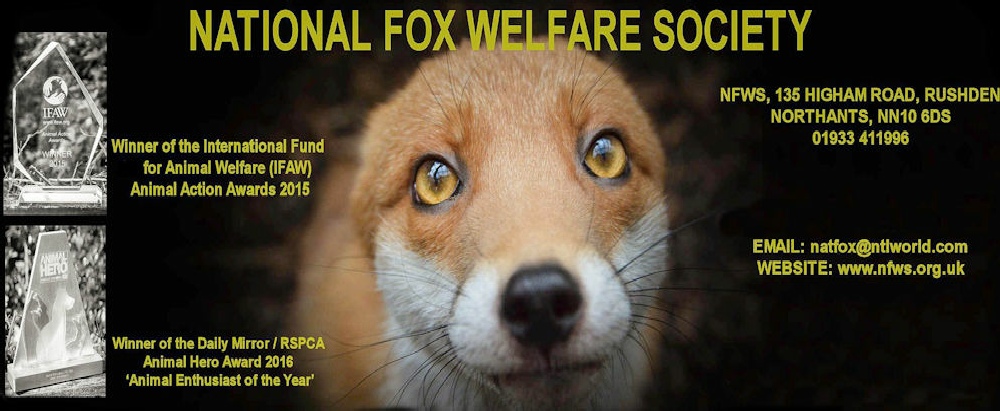 The National Fox Welfare Society's Website (NFWS) dedicated to the welfare of the UK Fox Population
More than just fox rescue: Dedicated to the Red Fox in the UK for over 25 years, The National Fox Welfare Society provide free mange treatment to householders feeding foxes in their gardens with Sarcoptic Mange and this alone means each and every year we don't just help a few foxes, not even hundreds, but thousands! All foxes we rescue will be seen by a Veterinary Surgeon in the first instance and price is never put before the life of a fox. Whilst in our care the foxes receive the very best food along with the very best veterinary medicine to aid their recovery. When a fox that has been in our care is released back into the area the fox was caught in, we ensure, when we do so, that the fox has as much chance of survival of any wild living fox.
Stress is a big factor for a wild animal and we try to reduce this as much as possible and it is for this reason, we never have an open day. The NFWS is spending thousands of pounds each year researching Toxoplasmosis in the UK fox population in the hope of getting a better understanding of the condition and the best ways to treat it. We are enrolling and equipping new volunteer rescuers across the country almost every month.
In 2015 the National Fox Welfare Society was awarded the International Fund For Animal Welfare (IFAW) Animal Action Award and in 2016 we were the winner of the Daily Mail / RSPCA Animal Hero Awards ' Animal Enthusiast of the year'.
We also provide a fox sanctuary for foxes that can't go back to the wild. All our rescuers, Cage trap setters, fox cub fosterers, release site providers are all voluntary, so if you can help either financially by way of a donation or by joining our Society, this would greatly help our vital work continue. Furthermore if you are able to help hands on, please click on the appropriate link below. In anticipation of your support, we thank you. Thank you for visiting our site and if you have any comments, suggestion or questions please email us at natfox@ntlworld.com.

Free Sarcoptic Mange Treatment Packs for householders
Feeding foxes with mange.
Foxes suffering from Sarcoptic Mange is possibly one of the busiest areas of our work. If your visiting fox looks like any of the above photographs of foxes suffering from mange, then we would possibly look to try to cage trap the fox to bring in to treat. If your visiting fox /s are in the early stages, or anything up to 50% hair loss we can send you free mange treatment that can be added to food each night. So if you are looking for mange treatment or mange treatment advice, information, or to just see where Sarcoptic Mange in foxes is occurring around the UK please click on the arrow. In an average month we can send out a staggering 500 - 800 bottles free of charge.
Free Treatment here


National Fox Welfare Society
135 Higham Road, Rushden, Northants NN10 6DS
Phone: 01933 411996
Email: natfox@ntlworld.com
Mange In Foxes Occurrence in the fox population of the UK
Every day, of every week of every month and every year, we have recorded every individual case of foxes suffering from Sarcoptic Mange reported to us.
Not only can we provide a visual reference in the form of UK maps but we can also show monthly occurrences of foxes with mange across the country.
Within our Sarcoptic Mange / Canine Mange web site we have included this information for your reference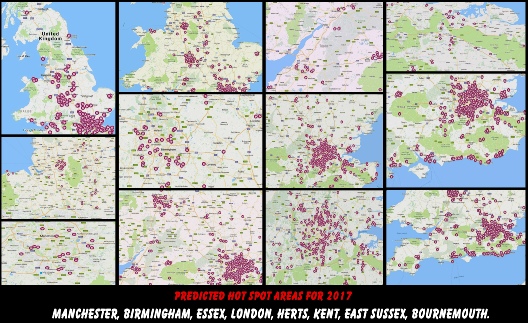 Sarcoptic Mange Occurrence in the UK Fox population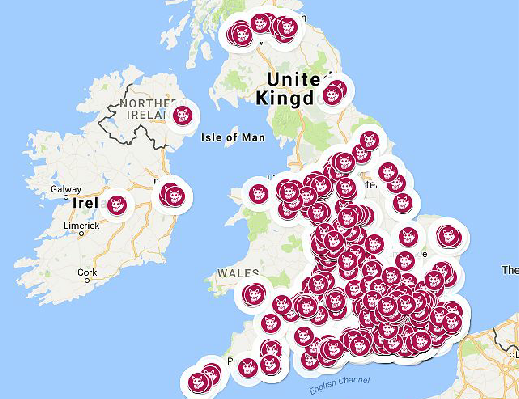 What causes Sarcoptic Mange
Please see our FAQ section here
Fox Watching In the shadow of the fox by Martin Hemmington Foreword by Professor Stephen Harris (Second Edition)
Pudding the fox makes the front cover!
The author has much useful information on how to find, attract and watch foxes, as well as how to photograph them and how using wildlife cameras you can gain an insight into what is happening with the foxes when you are not able to observe them. How to become an amateur biologist, keeping records of the annual diet of your foxes, how to age a fox casualty and how to make casts of their footprints.
Martin Hemmington has been studying foxes for over 10 years when he wrote this book, during this which time his admiration for the fox grew so much that he formed the National Fox Welfare Society to which he has devoted himself full time for over 20 years. New 2nd Edition is available now at just £11.99
Visitors to the site in four years
Copyright National Fox Welfare Society
All Rights Reserved
Buy Now